A complete car audio upgrade in the Hyundai i30N Sportsback. This high-performance hatchback has been transformed into an acoustic powerhouse, ensuring a symphony of premium sound and heart-pounding bass accompanies every drive.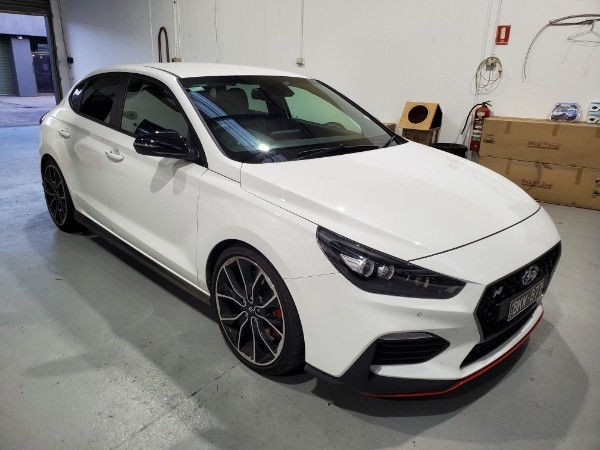 Power and Precision
To achieve unrivalled audio quality, we turned to the best brands in the industry. The Hyundai i30N Sportsback is now equipped with a state-of-the-art Pioneer 5-channel amplifier, delivering ample power and precision to every speaker. We carefully selected the Hertz Cento 6 speaker system, strategically placed throughout the vehicle for an immersive soundstage that envelopes you in every note.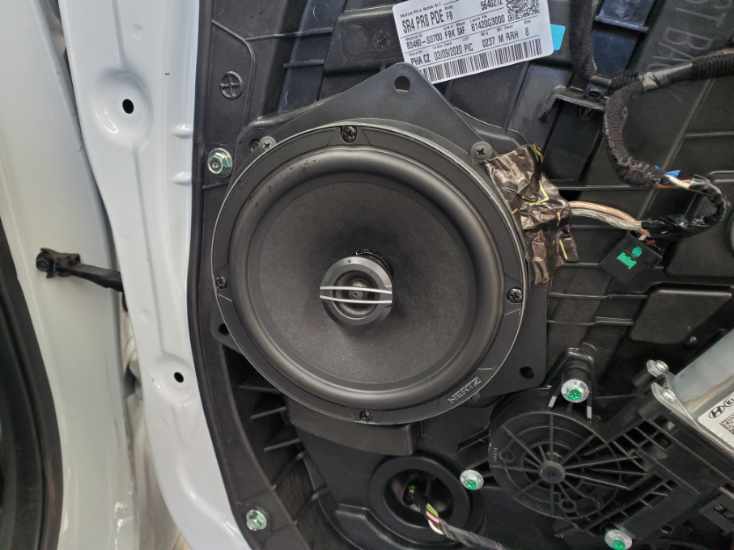 Deep Bass Delight
No audio upgrade is complete without a powerful subwoofer, and we didn't hold back with our installation. The Audison 10-inch Stealth sub box provides deep, impactful bass that will make your heart race with every beat. With the added convenience of a sub-level controller, you have full control over the bass intensity, ensuring a tailor-made audio experience.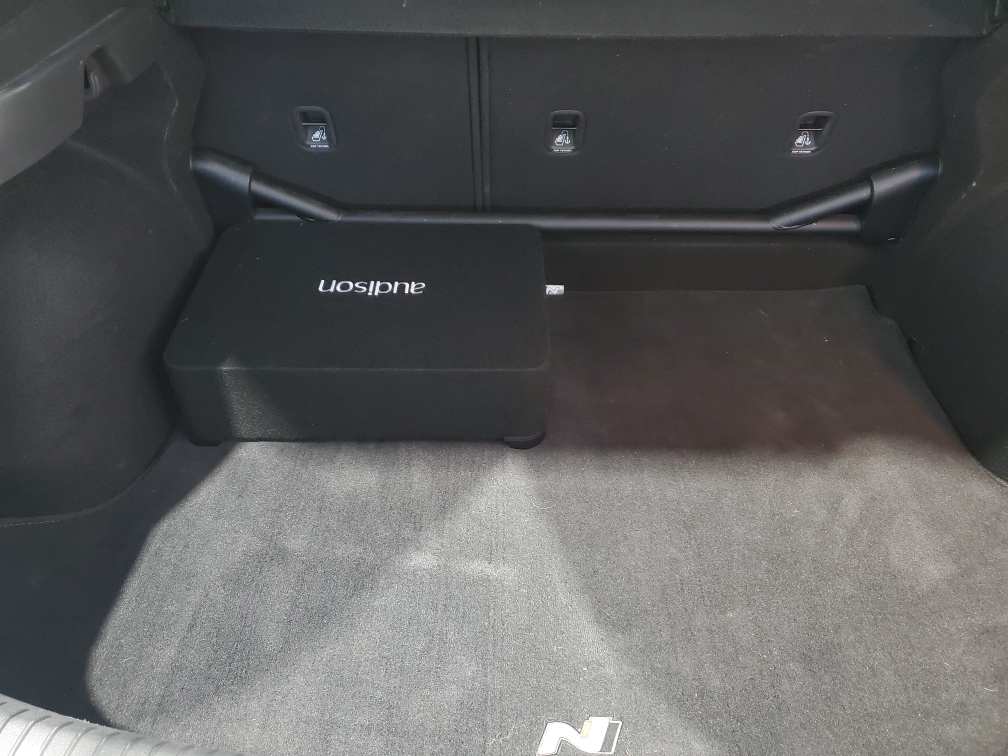 Seamless Integration
Preserving the aesthetics of your vehicle is our priority, and that's why our expert technicians focus on seamless integration. The audio components blend seamlessly with the Hyundai i30N Sportsback's interior, providing an audio upgrade that sounds incredible and complements the overall look and feel of the car.
Passionate Expertise
We are passionate about what we do; this enthusiasm shines through in every project we undertake. We are dedicated to delivering the best audio installation services, and our expertise ensures that you get the most out of your car's sound system.
Elevate Your Drive Today
Whether you're a music enthusiast, a car enthusiast, or simply someone who appreciates premium sound quality, our car audio upgrade will elevate your driving experience. Prepare to be immersed in sound like never before, as every drive becomes a captivating audio journey.
Contact us today to schedule an appointment and unlock the full potential of your vehicle's audio system. Trust Tower Audio to deliver an unforgettable audio upgrade tailored to your preferences and your car's capabilities.