In the ever-evolving world of automotive technology, upgrading your vehicle's head unit can be a game-changer. And that's exactly what we did for one of our valued customers.
Recently, we had the privilege of upgrading a Ford PX2 with a state-of-the-art Kenwood head unit boasting an impressive 10-inch screen. The result? A driving experience that transcends expectations and embraces the future.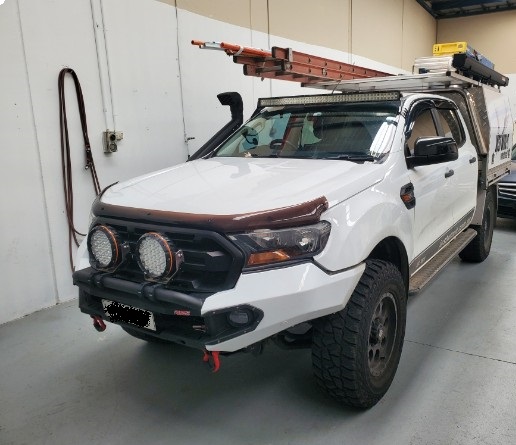 The Ford PX2: A Robust Platform
The Ford PX2 is known for its robust performance and durability. However, while functional, its factory-installed head unit often leaves tech-savvy drivers wanting more.
Our client, a proud owner of a Ford PX2, sought a solution that would enhance their driving experience and bring their vehicle's technology up to speed with modern advancements.
Introducing the Kenwood 10-Inch Screen Head Unit
Enter the Kenwood 10-inch screen head unit—a technological marvel that promises to redefine in-car entertainment and connectivity. Its expansive display is more than just a screen; it's a window to a world of possibilities.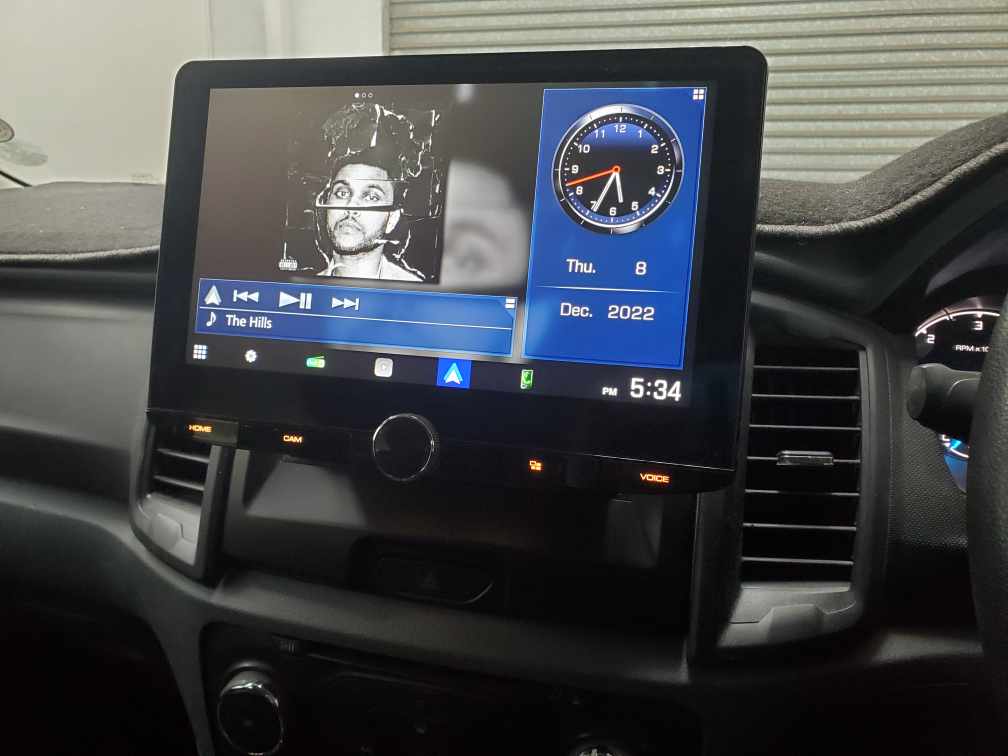 A Visual Feast
The 10-inch screen immediately commands attention with its crisp, high-resolution display. Everything comes to life in vivid detail, from GPS navigation to multimedia entertainment. Passengers can enjoy movies, view maps with exceptional clarity, and access a host of apps with ease.
Seamless Smartphone Integration
In today's connected world, staying linked to your smartphone is essential. The Kenwood head unit seamlessly integrates with Apple CarPlay and Android Auto, ensuring drivers can access their favourite apps, make calls, send messages, and listen to music—all with intuitive, hands-free controls. It's not just a convenience; it's a safety feature.
Audiophile-Grade Sound
For those who appreciate superior audio quality, the Kenwood head unit delivers. Its advanced audio processing capabilities ensure that every note beat, and lyric is reproduced with stunning clarity. The immersive soundstage turns the cabin into a concert hall, allowing passengers to savour their favourite tunes like never before.
Precision Installation
Tower Audio takes pride in delivering flawless installations. Integrating the Kenwood head unit into the Ford PX2 is a work of precision. We ensure the unit seamlessly blends with the vehicle's interior, providing a factory-finish appearance.
The Future of Driving Today
In a world where technology is at the forefront of every industry, your vehicle should be no exception. The upgrade from the factory head unit to the Kenwood 10-inch screen head unit in the Ford PX2 is a testament to embracing the future of driving. It's more than an enhancement; it's a transformation.
Car Audio Upgrade
If you're ready to elevate your driving experience, consider the possibilities a car audio upgrade can bring. get in touch to schedule your car audio upgrade.