Recently, at Tower Audio, we had the pleasure of enhancing a 2019 Toyota Hilux with a cutting-edge Pioneer head unit equipped with DAB (Digital Audio Broadcasting) and a high-quality reverse camera.
The result? A Toyota Hilux that's not just a UTE but a technological powerhouse on wheels.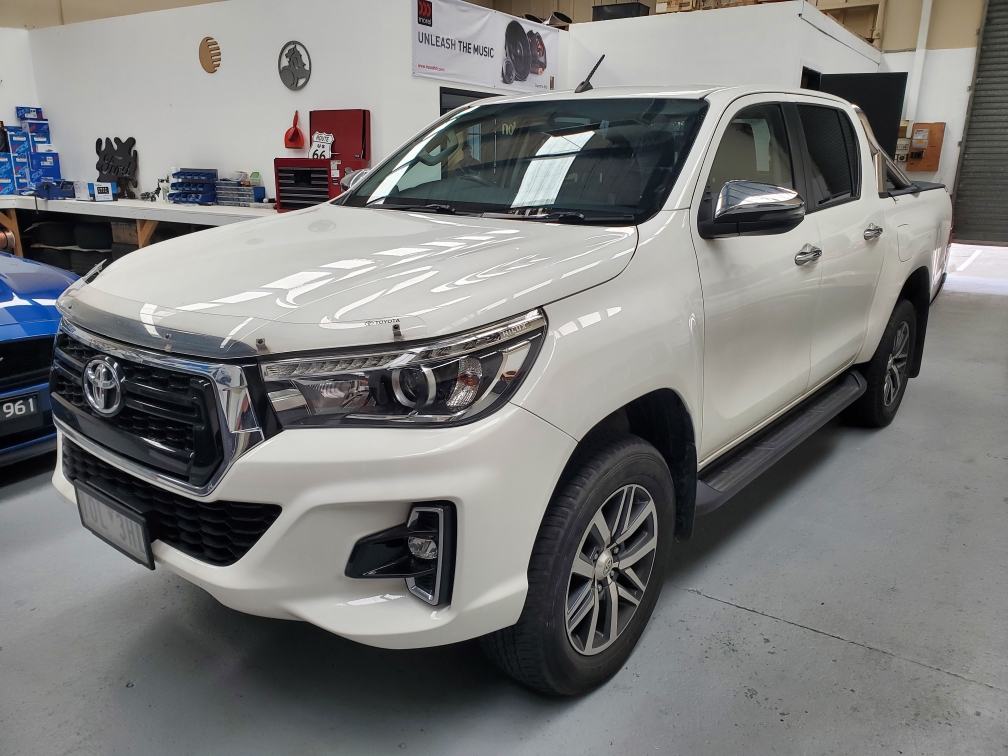 Audio Upgrade
The Toyota Hilux is renowned for its ruggedness and reliability, making it a favourite among drivers who demand both power and practicality.
However, its factory-installed head unit often lags behind in terms of modern technology.
Our customer, the proud owner of a 2019 Toyota Hilux, saw an opportunity to bridge this gap and bring their vehicle up to par with the latest advancements.
Pioneer Head Unit with DAB and Reverse Camera
Enter the Pioneer head unit—a technological marvel designed to revolutionise the in-car experience.
Equipped with DAB, it opens the door to a world of crystal-clear digital radio. But that's not all; the addition of a reverse camera takes safety and convenience to the next level.
Digital Audio Broadcasting (DAB) represents the future of radio. With DAB, drivers and passengers alike can enjoy a diverse range of stations with pristine sound quality.
Say goodbye to the static and interference that can plague traditional FM/AM radio. The 2019 Toyota Hilux now offers a listening experience that matches its rugged prowess.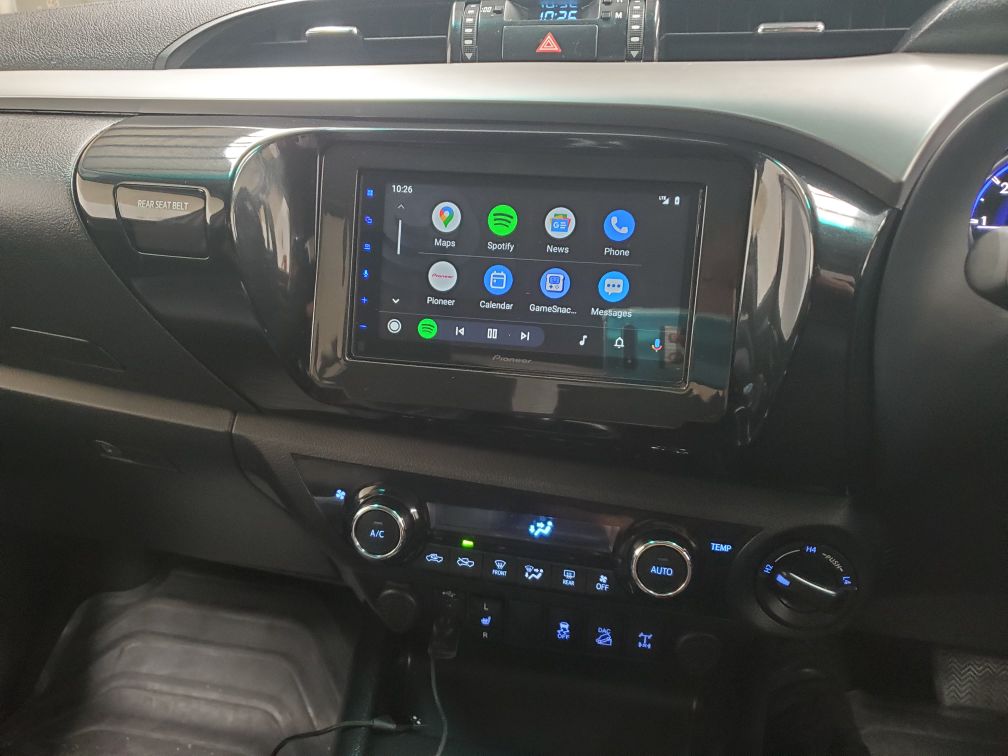 Seamless Integration with Pioneer
The Pioneer head unit doesn't just stop at DAB. It offers seamless smartphone integration through both Apple CarPlay and Android Auto.
Whether you're an iPhone aficionado or an Android enthusiast, you can easily access your favourite apps, navigate with precision, and stay connected while keeping your focus on the road.
Enhanced Safety with Reverse Camera
Backing up a UTE like the Toyota Hilux can sometimes be challenging. The inclusion of a high-quality reverse camera ensures that parking and maneuvering in tight spaces are no longer a hassle. It's not just a convenience; it's a safety feature that provides peace of mind.
Expert Installation for a Factory Finish
We take pride in delivering precise installations. The Pioneer head unit seamlessly integrates into the 2019 Toyota Hilux's interior, providing a factory-finish appearance that complements the vehicle's rugged design.
The upgrade from the factory head unit to the Pioneer head unit with DAB and a reverse camera is more than an enhancement; it's a transformation.
It's a testament to embracing the future of driving, where technology meets utility.
Experience the Upgrade
If you're ready to elevate your driving experience, contact us.
Schedule your head unit installation today and discover the convenience, safety, and entertainment possibilities that await.